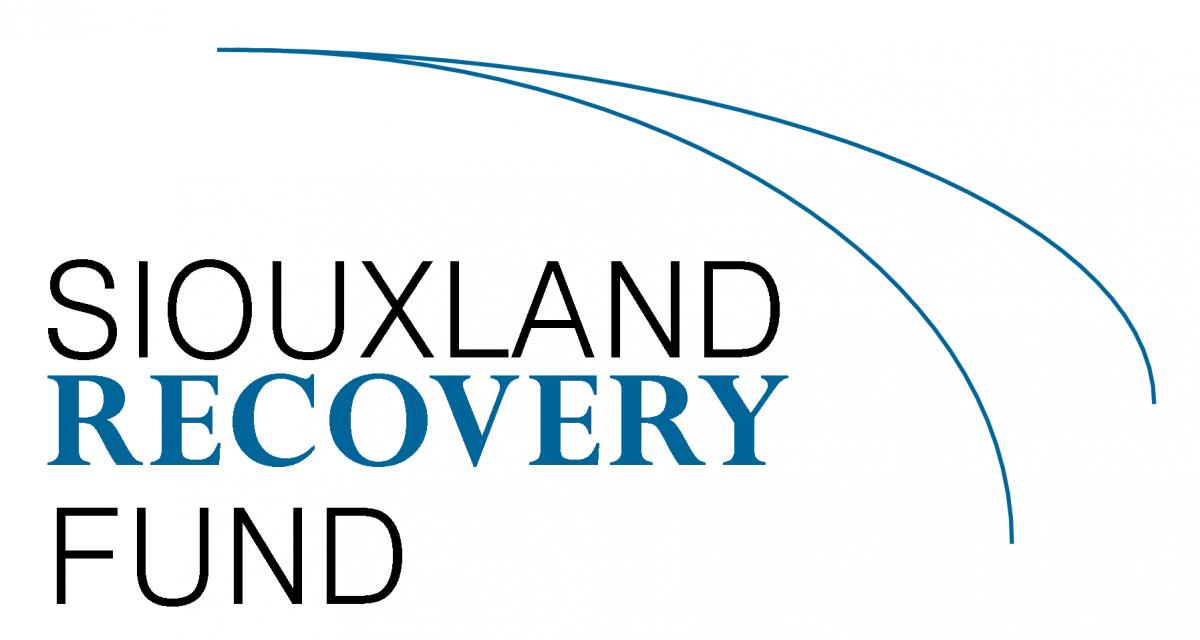 The purpose of the Siouxland Recovery Fund is to provide financial resources to help meet short, intermediate and long term needs for recovery in the Siouxland area when a major disaster strikes. The fund was activated March 19, 2020 to aid in the recovery efforts for those impacted by COVID-19. 
Applications are not being accepted at this time. Donations made from this point forward will be used to assist in future disasters. Contributions to the Siouxland Recovery Fund can be mailed to the Siouxland Recovery Fund c/o United Way of Siouxland at 701 Steuben St. Sioux City, IA 51101. 
Frequently Asked Questions about the Siouxland Recovery Fund can be found here. 
For more information or questions about the Recovery Fund, email Heather Hennings at hhennings@unitedwaysiouxland.com or call 712-255-3551. 
Most Recent Fund Activation Year: 2020
Purpose: COVID-19 Pandemic
The following grants were awarded to organizations who provided direct assistance to our community during the COVID-19 pandemic: 
For more details, see the Siouxland Recovery Fund 2020 Impact Report Here.  
Bishop Heelan Catholic Schools, School Learning Connections ($14,455)
Boys & Girls Clubs of Siouxland, Delivering Food to Club Members and Families ($3,000)
Boys & Girls Clubs of Siouxland, Rebuilding Summer Financial Losses ($23,707)
Boys & Girls Home - Siouxland Family Center, Emergency Food Assistance ($5,000)
Camp High Hopes, Fall Weekend Respite Camp ($25,000) 
Center for Siouxland, Disaster Response & Recovery ($14,500)
Community Action Agency, Non-profit Personal Protection Equipment ($7,000) 
Community Action Agency, New Website ($5,180) 
Dakota County Voices for Food, Food Security Project ($5,000)  
Food Bank of Siouxland, Emergency Food Supplementation ($50,000)   
Girls Inc. of Sioux City, Full Day Childcare During School Year ($25,000)
Growing Community Connections - Dakota County, Helping Bridge Financial Gap in Families ($5,000) 
Heartland Counseling Services, Inc., Group Services Post-COVID ($9,000)
Heartland Counseling Services, Inc., The Life Center Wrap Around Services ($5,000)
Iowa Legal Aid, Civil Legal Assistance for Low-Income Siouxland Residents Impacted by COVID-19 Pandemic ($10,000)
Knights of Columbus - Le Mars, Missed Opportunities - Donations ($3,500)
LAMB Arts, Stayin' Alive ($10,000)
LaunchPad Children's Museum, Children's Mental Health & Education Emergency Response ($12,631)
Mary J. Treglia Community House, Coordinated Communications: Connecting Vulnerable Populations to Essential Information ($25,000)
Mary J. Treglia Community House, Virtual Tutorials in Multiple Languages ($5,000)
MercyOne Child Advocacy Center, Non-Profit Stability and Support Request ($17,000) 
Morningside Lutheran Church, Food Pantry ($5,000) 
Norm Waitt Sr. YMCA, Rebuilding the YMCA's Stability ($25,000)
Oto Fire Department, Rebuilding & Recovery ($2,500) 
Rejoice! Community Church, Food Pantry Support ($6,000) 
Rosecrance Jackson Centers, COVID Relief Operating Support ($25,000)
SafePlace, Safety & Recovery for Victims During Pandemic ($11,375) 
Salvation Army, Food Pantry & Emergency Assistance ($25,000) 
Salvation Army, COVID-19 Response ($25,000)
Shesler Hall, Pandemic Issues ($5,407) 
Sioux City Art Center, Expanding Connection to Community ($10,000) 
Sioux City Community Assistance, Fresh Start Home Kits ($34,350) 
Sioux City Public Schools Foundation, Equity Proposal for School & Protective Supplies, Caring Closet & Food Pantries ($6,000) 
Siouxland Center for Active Generations, Infectious Disease Prevention Grant ($4,140) 
Siouxland Center for Active Generations, COVID Protection ($8,900) 
Siouxland Mental Health Center, Mental Health Matters - Telehealth Licenses ($4,200) 
Sky Ranch Behavioral Services, Minding the Gap of SRBS Mental Health Services ($12,100) 
Sunnybrook Hope Center, Drive Thru Pantry ($18,000) 
UnityPoint Health - St. Luke's Foundation, Negative Pressure Rooms ($14,077.97) 
Volunteer Siouxland, Volunteers Supporting Recovery ($3,000) 
Warming Shelter, Showers for Homeless ($5,500) 
Warming Shelter, Client Safety and Distancing Project ($7,500)
Westminster Presbyterian Church, Morningside Neighborhood Food Cupboard ($4,050)
Women Aware, Siouxlanders in Transition - Emergency Assistance ($10,000)