Resource Guides
Do you or someone you know need assistance? The following Resource Guides list agencies in your area that can assist you. 
---
Mental Health Services
Suicide and Crisis Lifeline
https://988lifeline.org
DIAL: 988 *24-Hours*
Boys and Girls Home and Family Services
https://boysandgirlshomeiowa.org
712-293-4900
Catholic Charities of the Diocese of Sioux City
www.cathchar.com
712-252-4547
Heartland Counseling
*Also Provides Substance Use & Aid Services*
https://www.heartlandcounselingservices.org/
(402) 494-3337
Siouxland Mental Health Center
https://www.siouxlandmentalhealth.com/
712-252-3871
Child Care Services
Iowa Child Care Resource & Referral
https://iowaccrr.org/
Nebraska Child Care Referral Network
https://www.nechildcarereferral.org/
Information on choosing a quality child care option can be found here. Spanish poster found here. 
Substance Use & Addiction Services
Alcoholics Anonymous
https://www.aasiouxcity.org/
(712) 252-1333
Gamblers Anonymous
https://yourlifeiowa.org/en/gambling
1-800-238-7633 (BETS OFF) *24-Hours*
Narcotics Anonymous
https://iowa-na.org/na-meetings/
(712) 279-0733
Rosecrance Jackson Centers
https://rosecrancejackson.org
(800) 472-9018
Credit Counseling Services
Center for Siouxland
https://www.centerforsiouxland.org
712-252-1861
If you earned $60,000 or less in 2022, you may be eligible to receive FREE tax preparation. You may also be eligible for the Earned Income Tax Credit (EITC) or Child Care Tax Credits. This is your money to keep and save. Call Center for Siouxland to schedule an appointment (712) 252-1861 ext. 11. Learn more here. 
Other Services
Low Income Home Energy Assistance Program (LIHEAP) utility assistance is available in Iowa, Nebraska, and South Dakota for households that qualify. If your household qualifies, LIHEAP payments are sent directly to the provider of your heat energy.
For eligibility information, contact the LIHEAP agency in your state.
IOWA – Application dates – November 1 – April 30
            Community Action Agency of Siouxland – 712-274-1610
            https://caasiouxland.org/what-we-do/programs/liheap.html 
NEBRASKA – Application dates – October 1 – March 31
            Department of Health & Human Services – 800-383-4278
            https://dhhs.ne.gov/pages/energy-assistance.aspx
SOUTH DAKOTA – Application year-round
Department of Social Services
https://dss.sd.gov/economicassistance/energyassistance/lowincome.aspx
If you are struggling to pay your utility bills, please do not wait until your utilities are shut off to reach out for assistance. Once the power is off, there are additional fees before it can be restored and all resources require an application. You may be without power for a day or two while your application is processed. 
---

If you need assistance finding food, paying housing bills, accessing childcare or other essential services, contact 211.
Help is available via texting, phone call and their website. 
---
Unite Iowa

Are you a community member looking for food, housing, transportation, peer support, or other services? Visit Unite Iowa.
---
SingleCare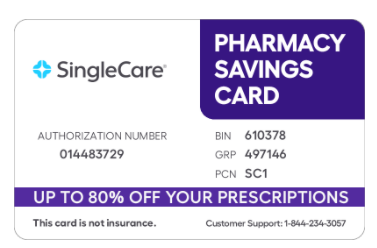 FREE Prescription Discount Program
United Way of Siouxland has partnered with SingleCare, a prescription discount program. SingleCare works directly with pharmacies to negotiate up to 80% off prescription prices. The free program works for those with insurance or not, and those on Medicare. 
In 2022, Siouxlanders saved over $61,000 on their prescriptions on using SingleCare. 
Cards are free and can be used on phone orders and with insurance.
United Way of Siouxland does have pre-activated SingleCare cards. You can also get your free card today at: singlecare.com
For more information, call 712-255-3551 or email here.